Key benefits of having an online catalogue as a retailer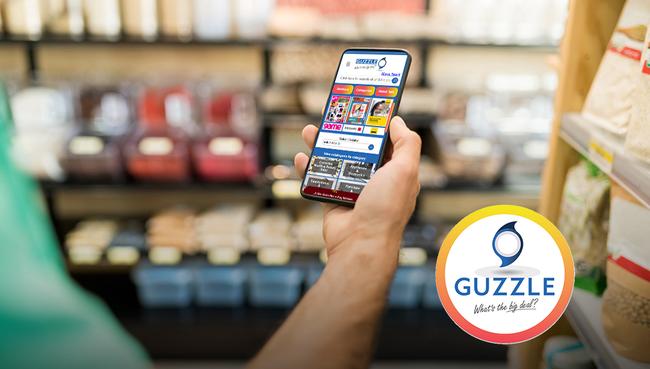 The retail space is fiercely competitive, with a broad array of retailers competing to attract a consumer market with a largely limited disposable income to spend.
This presents a challenge but also an excellent opportunity to find the right channels and platforms to advertise and market products. Improved advertising and marketing translate into better sales and profit margins. One effective way of achieving this is through online catalogues.
Here are the key benefits of having an online catalogue:
Better reach to the audience
The power and opportunity of audience numbers cannot be overemphasised. For any retailer, it's about reaching broad and diverse audiences. An online catalogue offers the flexibility to be distributed in different marketing channels, which leads to better audience reach. Digital catalogues can also be accessed anywhere and at any time by shoppers through laptops, phones, tablets, etc. Retailers can count on Guzzle, which has a website with easy navigation and speedy access. This site boasts great page views ranging between 200,000 and 740,000+ depending on the type of day and whether or not it's a pay week.
Robust Product info
A digital catalogue provides a lot more product info which motivates a purchasing decision. A retailer can display available products and deals with photos from different angles, comprehensive product details, etc. In a digital catalogue, you can also use videos to highlight a product's use and installation steps. Guzzle is an interactive platform which allows consumers to access products and catalogues in an interactive format. Guzzle digital catalogues are available in a user-friendly, clickable and searchable format, creating multiple hooks for potential shoppers. Shoppers can also use Guzzle to search for products and specials by type and supplier. Instead of searching through shelves, shoppers can use Guzzle to search for products, brands, and retail stores.
Enhances brand image
Brand credibility can make or break a business. Every retailer must strive to create a better brand perception in the eyes of the shopper. Being easily recognisable and easy to find is one way to enhance your brand image. A digital catalogue on a reputable platform enhances trust and brand credibility and gives a retail business a competitive edge in the retail space. One platform which can assist retailers in enhancing the brand is Guzzle. Guzzle is a reputable and trusted catalogue aggregation platform that uploads about 800 and 1000 catalogues every month with various product specials from leading retailers. During pay weeks, about 350 catalogues are featured, while approximately 200 to 250 are uploaded outside pay week (per week).
Improved Shareability
It goes without saying that print catalogues don't really go around that much; they often end up with the recipient. With digital catalogues, the recipient can share online on various platforms such as mail and social media platforms like WhatsApp and Facebook with as many people as possible. This act of sharing is a simple and effective recommendation that allows other like-minded shoppers to quickly and effectively compare competitive products and prices. Guzzle has social media accounts on Facebook, Instagram and LinkedIn, which shoppers use to share available deals and retail information from retailers.
Reduced Costs
The cost of a print catalogues lies in printing distribution which can be very expensive. Digital catalogues are not free, but the cost is lower and more consistent with great returns for retailers.
Easy integration
The power of integration facilitates a smooth user and shopping experience. What this means is that with a digital catalogue, you can integrate eCatalogue with your eCommerce solution or store. This means shoppers can access the catalogue and, through integration, also access your eCommerce solution to add products to the shopping cart to purchase. Guzzle offers an intelligent catalogue solution. This is done by bringing the shopping cart into your catalogue by embedding a BUY NOW link. The link is then mapped to the product listing page on your website. This solution is designed to facilitate browsing catalogue pages with clickable products integrated with product URLs on the retail website. The added benefit is that retailers are provided with in-depth reports for every catalogue cycle.
Efficient data collection
The digital space is mainly driven by data. Marketing campaigns enable retailers and service providers to collect vital data such as where consumers search for products, how long they spend browsing the catalogue, time spent on product pages and the total number of users. Not only does this help reposition the retail business, but you can also use this data to accurately plan future marketing campaigns and deals available.
Catalogues are easily scalable
Scalability refers to the flexibility that digital catalogues offer to increase the size and even update relevant info with minimum cost. You can easily divide your catalogue into categories and subcategories faster and conveniently, which is something you can't do with a print catalogue.
Improved sales
The bottom line is key in any retail business. All marketing efforts must be aimed at increasing sales. A digital catalogue allows retailers to do this by showcasing and promoting deals at short notice and also easily carrying out product mixing and pricing for different consumer markets. In addition, retailers who use Guzzle have the opportunity to book a webpage takeover of high-traffic sections of the website, which offers them a 100% share of market voice. The benefit is that you will grab the attention of a shopping-focused audience. This, in a nutshell, assists in improving sales in a limited amount of time.
The time to get your digital catalogue on Guzzle is now. Over 900 000 users a month plan their shopping on Guzzle, browsing more than 10 million catalogue pages.
For more information, contact us : advertising@guzzle.co.za
Guzzle