TCL Electronics launches its QLED 4K C725 TV in SA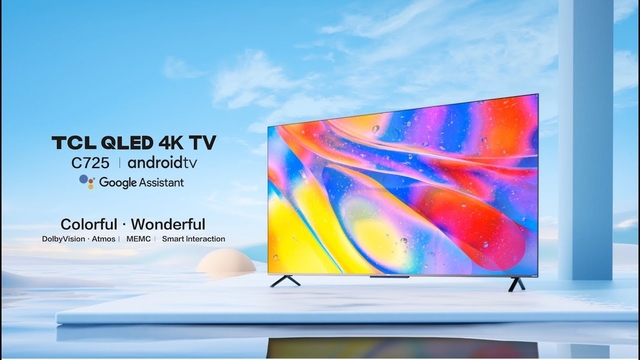 TCL Electronics announced that it has launched another smart TV product on the local market, the new TCL C725 4K TV.
"The C725's new HDR 10+ technology optimises picture quality for 4K display by using dynamic tone mapping to reflect frame to frame or scene to scene variations in brightness, colour saturation, and contrast," Muhammed-Izhaar Ebrahim, Sales Manager at TCL South Africa, said in a statement.
The TV is available to be purchased in two variations which are 55-inch and 65-inch versions.
It also supports Dolby Vision and Dolby Atmos, along with HDMI 2.1 and USB 3.0.
The C725 is also Google TV-enabled, which means you can use Google Assistant and voice commands. You can also connect it to other Google Home-enabled devices.
The 55-inch version has a price of R12 999. Meanwhile, the 65-inch version has a list price of R16 999 on Takealot.
Written by: Shihaam (Gabriella) Steyn - Adams.
Guzzle Media