Simple hacks to spend smart this Black November at Game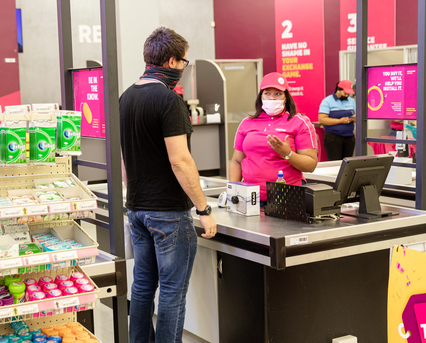 Many South Africans may not be planning to shop Black November deals this year due to budgetary constraints, but savvy shoppers can use two simple hacks to get the best possible deals on any item they have their eye on this year.
"Our 2021 consumer research clearly shows that bargain hunting has become increasingly important to the South African consumer this year, as their budgets are stretched tighter than ever. Due to the shopping extravaganza that is Black Friday, which has now become Black November, retailers need to stay ahead of curve by reimagining the way they offer deals to consumers," said Katherine Madley, Vice President of Marketing, at Game in a statement.
Game will once again be running a month-long Black November promotion, made up of 4 sets of weekly deals that will run between 1 and 30 November.
Be Salary Savvy
Instead of waiting for the 26th of November and solely using your November salary to pay for Black November purchases – shop smart with both your October and November salaries by taking advantage of the deals offered throughout the month of November.
Track the Price
Game's 2021 consumer research shows that 75% of consumers continue to track the price of items they have already purchased. This savvy spending habit will serve you well during November, as Game is offering its Price Beat Promise on Black November deals for the first time ever. This saving policy allows you to beat the price on any item by 10% on the difference, both before and for 21 days after your purchase.
"Offering 4 sets of weekly deals also allows our customers to shop safely and conveniently with us throughout the month of November, rather than rushing to store on one day of the year where they have to wait in queues and be exposed to large crowds," says Madley.
What is Game's Price Beat Promise and how does it work??
Game launched its Price Beat Promise in 1970, as part of its commitment to offering its customers unbeatable prices on every item over the last 51 years.? If?you're?shopping for something specific and find it cheaper elsewhere, let us know by bringing the leaflet showing the cheaper price into one of our 118 stores across the country, and we will beat that price by 10% on the difference.?
If?you've?purchased any item from Game and within 21 days find the identical product at a competitor for less, bring us the competitor leaflet valid at time of price-beat request and we will refund you 10% on the difference.?
As of May 2021, the Price Beat Promise is also redeemable?as after-sales?service?for purchases made online.?Customers who have purchased items online?within the last 21 days?can email a screenshot or?link to the cheaper item to?service@game.co.za, along with their order number. They will then be eligible for a refund of the difference between prices, plus 10% on the difference.??
Supplied by: Atmosphere PR/ Game.
Guzzle Media