Samsung launches a smart wardrobe that sanitises your clothes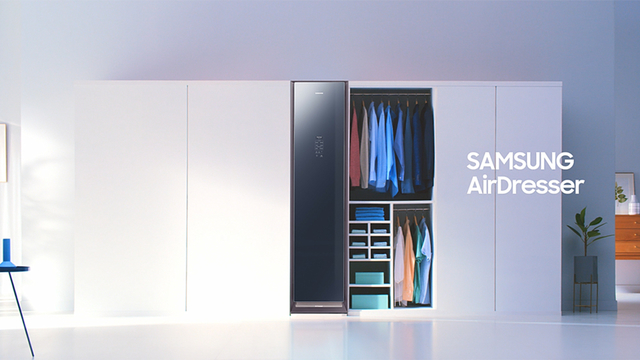 Samsung announced that it will be launching its newly announced AirDresser, a smart wardrobe that freshens and sanitises your clothes, in South Africa.
According to the company, the wardrobe prolongs the lifespan of clothes and gets rid of the most common bacteria found in the air.
The AirDresser captures and removes odours from your garments using its Deodorising Filter. The filter also ensures no odours are left behind. With many of us focus on our health recently, many will be pleased to hear that this revolutionary product combines powerful steam and air to remove 99% of common bacteria, dust mites and odours from your clothing, while it relaxes light wrinkles.
"With health and hygiene top of mind for many South Africans, Samsung is providing a great way to refresh their clothes by removing harmful substances using the AirDresser," Director of Consumer Electronics at Samsung South Africa, Mike van Lier, said in a statement.
"This is an in-home solution we know will resonate with many people."
The wardrobe features a Jet Air system and five AirHangers. The system uses powerful jets of air to freshen hanging clothes and remove dust and other molecules.
In addition, it features Jet Steam, which sanitises clothing to remove bacteria using water from a tank, and HeatPump Drying to them dry them at a low temperature.
The Samsung AirDresser is now available for a recommended retail price of R32 999 and is available in a Crystal Mirror colour.
Written by: Shihaam (Gabriella) Steyn.
Guzzle Media