H&M launches new activewear brand, H&M Move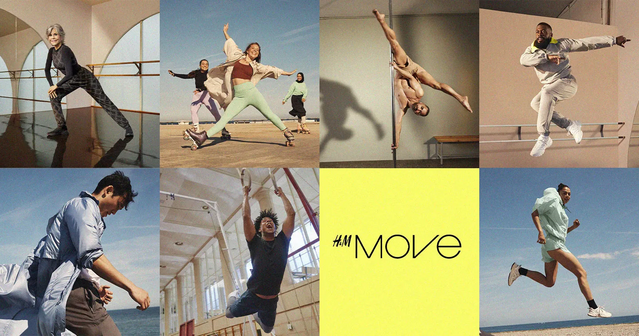 Fashion retailer H&M has launched a new activewear brand, called H&M Move, with a vision to "democratise sportswear".
According to the retailer, H&M Move has been designed to offer a more accessible vision of sport by reframing it as movement, celebrating the fact that everyone on the planet is already a mover, moving in a multitude of ways.
"H&M Move is a movement brand. We're here to celebrate movement and invite the world to move. Removing barriers to sport is very much at the heart of our purpose, starting with democratising sports apparel. We provide a wide range of move wear across several categories that are stylish, functional, and of incredible value for our customers," said Simon Brown, general manager of H&M Move.
Both for women and men, H&M Move launches with a wide range of 'move wear' designed to bounce, flex, skip and flow.
The first drop includes a variety of Move Essentials, including functional tops, lightweight jackets and a broad selection of tights and bras, alongside items specifically designed to train and run.
Dropping simultaneously is the H&M Move Monogram Collection - worn by fitness icon Jane Fonda and acclaimed choreographer JaQuel Knight in the launch film. This collection features a series of tracksuits sporting logo play and reflective detailing.
According to the company, H&M Move will present four exclusive materials by combining innovative designs with complex technologies with a simple naming system. Customers need only glance at the name of each material to understand what it does and how it helps them move.
DryMove helps pull all moisture away from your skin, keeping you comfortably dry while moving. ShapeMove gives you extra support and features a 'no show' benefit when lifting and stretching, while SoftMove is super soft and gives you extra support while you move. StormMove protects against wind and rain and is breathable whatever the weather.
H&M Move launches on 4 August with collections for women, men and kids available in 2,500 stores worldwide and on hm.com/move.
WATCH:
Written by: Staff Writer.
Guzzle Media