Gumtree unveils new mobile app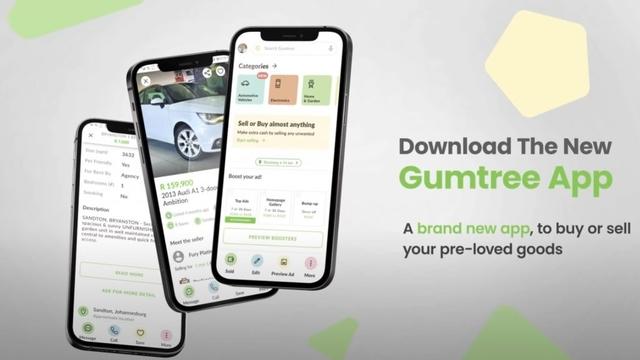 Online classified advertisement and community website Gumtree announced that it has launched a new mobile app that gives users access to updated features and financing.
"We're always striving to improve our customers' experience on our platforms, and our new app is another step towards ensuring that South Africans can buy and sell items with confidence," Claire Cobbledick, GM of Gumtree South Africa, said in a statement.
"Our platform has always been a trusted and familiar place where millions of South Africans can buy a new car, search for the latest electronics, or find items they weren't even aware they needed. That's why we're committed to continuously updating our platforms to meet the growing needs of our valued customers," said Cobbledick.
The new app includes features such as Profile Verification. This feature works with the credit information bureau XDS Solutions and allows buyers and sellers to verify their identity with their ID numbers.
The feature also uses facial recognition technology. Once someone has verified their account, you will see a verification badge on their profile.
Another Gumtree app feature includes access to financing to purchase vehicles. This feature works in partnership with Nedbank's MFC division and gives buyers peace of mind knowing that the car they want to buy has been police and accident cleared and approved for finance. In addition, buyers will know upfront in their car search that they can get trusted finance for their private vehicle sale.
The app includes a search field, categories, and a 'Gumtree favourites' section.
You can also save ads you're interested in or post your own ads, but you must log in to the app first before you can use these features.
The app has a similar design to the main Gumtree website but comes with a more mobile-friendly layout. Once you create an account, it also has additional features such as the ability to verify your profile.
The app is available for free on Android and iOS.
Written by: Shihaam (Gabriella) Steyn-Adams.
Guzzle Media