GNC

Set your location to see nearby stores [update]
GCN - Live well | Latest Catalogues and Specials
GNC Holdings, Inc is an international leading health and wellness retailer which is headed up in Pittsburgh, PA. They provide a great variety of health products including vitamins, herbal supplements, sport nutrition, diet products and many more products aimed at improving overall health and wellness. GNC Holdings is also listed on the New York Stock Exchange.

GCN is dedicated to helping their clients 'live well' and sell their products under a variety of GNC affiliate brands including Mega Men, Ultra Mega, Total Lean, Pro Performance, AMP, Beyond Raw and other recognized third party brands.

As of 2014, GNC stores can be found in over 8 600 locations with franchise operations in more than 50 countries worldwide (including South Africa.)
GNC South Africa - Quality Checks
All products are manufactured out of the GNC facility based in Greenville, South Carolina and operate under the highest standards of quality. In fact all products are tried and tested by a team of experienced researchers, formulators and quality experts. These experts perform over 150 quality checks on all GNC products including:

Raw Materials: All raw materials are tested to guarantee that GNC products contains authentic ingredients.
Purity: Many extensive tests are performed to gauge the purity of the raw ingredients used.
Potency: GNC products are tested to confirm potency.
Expiration Dates: All GNC products contain "Best By" dates which confirms product freshness.
GNC Specials and deals from Guzzle
GNC specials and deals are showcased on Guzzle via GNC online catalogues, so get browsing now! All great GNC specials are available for a limited time only, so ensure to bookmark this page so as to not miss out on great health and fitness specials.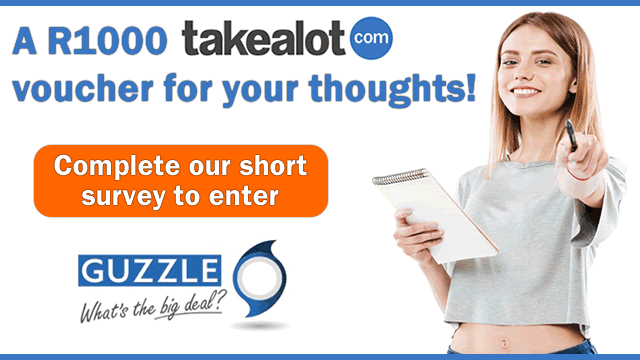 Don't miss out

on new promotions!
GNC in Cape Town
Address: Shop 6106, Lower Level, Victoria & Alfred Waterfront, Dock Road , Granger Bay, Cape Town, Western Cape, South Africa
Phone number: 021 418 1116
GNC in Somerset West
Address: Shop 340, Somerset Mall, Centenary Drive, Intersection of N2 and R44, Firgrove Rural, Somerset West, Western Cape, South Africa
Phone number: 021-851 3071