Computer Mania – Goodwood

Computer Mania Specials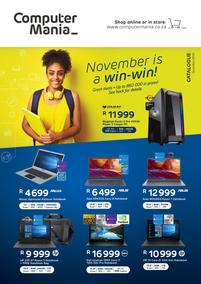 Computer Mania : November Is Win-Win!
1 Nov – 30 Nov
Computer Mania | Latest Catalogues and Specials
Founded in 1991, Computer Mania stocks products that are 100% focused on information technology that can be applied in a consumer's life, whether for work, home, learn or play.
It stocks the following brands:
Computers: Lenovo, Acer, Dell, HP, Asus, Mecer, Prestigio, Apple, Connex, MSI, Megatek.
Components: Crucial, Samsung, Western Digital, Sandisk, HP, Huntkey, Cooler Master, Deepcool, Raidmax, FSP, Toshiba, Synology, Corsair, Redragon, Cougar, Asus, ROG, MSI, AMD, Intel, Ballistix.
Networking: Asus, TP-Link, Unitek, Huawei, Kodak, Netis, Synology Multimedia players: Apple, Baobab, MyGica.
Printers: include HP, Canon and Brother.
Software: Microsoft, Kaspersky, Bitdefender plus any other software can be acquired on an order basis.
Accessories: Logitech, Microsoft, Canyon, Cooler Master, Acer, Astrum, Dell, Helicute, Huawei, SupaNova, Black, Volkano, Kingsons, Redragon, Everki, Targus, MSI, Genius, Cougar, Redragon, SteelSeries, Gofreetech, Asus, Romoss, Huntkey, Remax, Unitek, Orico, FSP, Ugreen, SanDisk, Strontium, Plantronics, Microlab, Corsair, Amplify, Sony, Toshiba, Gofreetch, Deepcool, Targus, Sprotek, Rii, Sparkfox.
The company also offers installations, upgrades, problem solving and repairs, with the best repair turnaround time in the country. These are just some of the reasons our customers keep coming back to us.
There are 31 outlets in Gauteng and the Western Cape.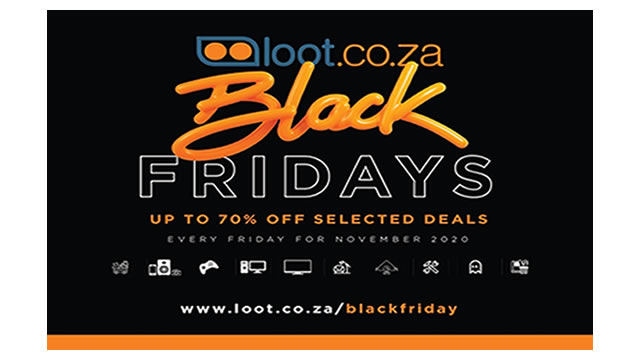 Don't miss out

on new promotions!