House & Home – Tygervalley

House & Home Specials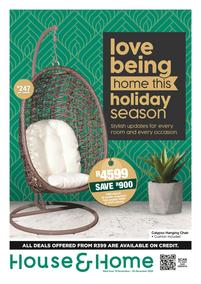 House & Home : Holiday Season
16 Nov – 24 Dec
House and Home | Latest Catalogues and Specials
House & Home is a trading Division of Shoprite Checkers (pty) Ltd, which currently operates over 550 Stores, throughout Africa. House & Home have branches located across South Africa.
When it comes to service, there's none to beat House & Home. They price themselves in giving their customers exactly what they want, when they want it, and at the price they deserve.
The House & Home Store presents its Customers with an exciting shopping experience, offering only the best local and imported brands at the very best prices – cash, or terms. Whether you're looking for a bedroom suite, lounge suite, base set, Patio Suite, TV, DVD Player , Play station, PVR Decoder, Home Theatre System or any Appliance, House & Home must be your ultimate shopping destination, every time.
They also boast one of the widest wall-to-wall Carpet services in the Country, with a reputable obligation free quotation service.
History
OK Hyperama opened their first branch in Edenvale, Johannesburg in 1977 with 'House & Home' as the Furniture division for the main store.
After a slow beginning, the chain grew and 3 additional branches were opened in 1979. At this point the OK Hyperama name was also changed to Hyperama and the famous green logo was born.
From there the chain grew even more and today House & Home boasts more than 50 large stores across the country. House & Home's main vision is to remain steadfast and strive to be the competitively priced furniture, appliance, home entertainment and carpeting retailer in South Africa. They also regularly improve their product ranges and provide high levels of customer service to their clients.
House & Home continue to open stores and provide their staff excellent training and development initiatives. They also cultivate excellent supplier relationships and strive to uplift and empower communities.
House & Home Products
House & Home offers the following products:
Appliances: This includes appliances such as fridges, freezers, ovens, stoves, laundry , heaters, fans, air conditioners and much more.
Audio Visual: House & Home offers audio visual products such as Hi-Fi's, TVs, DVD players as well as Satellite and decoder products. They also offer gaming hardware and software as well as music products.
Multimedia and cellular: House & Home also provide customers with all cellular products such as accessories, airtime, handsets and tablets. They also offer multimedia products such as desktops, laptops and notebooks.
Flooring: A range of flooring products are also available at House & Home, this includes Carpets, tiles, laminate and vinyl flooring solutions.
Furniture: All furniture offerings are provided by House & Home, this includes lounge, dining room, kitchen, office, bedroom and bathroom furniture.
Outdoor: A range of outdoor products also available including braais, patio furniture as well as garden accessories and products.
Browse Guzzle now to find House & Home specials. Browse online catalogues now to find the best deals in your area!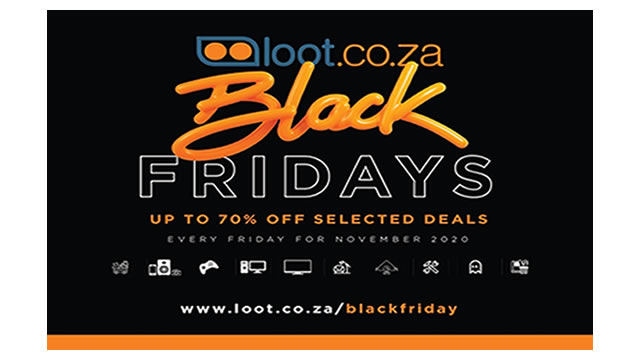 Don't miss out

on new promotions!