Ackermans – Woodmead

Ackermans Specials
There are no currently no specials or promotions for this retailer.

Ackermans | Latest Catalogues and Specials

Ackermans was founded in 1916 by a gentleman named Gus Ackerman. He opened the very first Ackermans store in Wynberg, Cape Town, setting a benchmark for competitive prices that few could (or would) match.

Today, Ackermans impressively has more than 380 outlets in Southern Africa. They also have stores throughout Africa in Namibia, Lesotho, Swaziland and Botswana. The Ackermans business continues to go from strength to strength.

Ackermans proud heritage was built by focusing on the things that matter most to customers; affordability, fashion and durability. By enhancing their products, offering and assortment, as well as improving the layout of all stores, they now offer a modern, convenient shopping experience, created to exceed customers' expectations.

Products and Offerings

Ackermans offer a variety of products, services and specials including:

Men's, women's and children's clothing: Ackermans offer a wide variety of fashionable clothing for men, women and children of all ages. All fashion and clothing items are up to date with the latest trends, in style and perfect for every occasion.

Home-ware products: Ackermans also offer an assortment of affordable products for your home. This includes bathroom, bedroom and living room accessories. Products include towels, bedding, linen, pillows, pillowcases and more.

Competitions: Ackermans uses their website and social media platforms to advertise their latest competitions and specials.

Cellular deals: Ackermans also offers a variety of affordable cellular products. These include cellular phones, data bundle deals, prepaid airtime and more.

Club benefits: If you are an Ackermans cardholder, at a small additional fee you can sign up for their club benefits. These benefits are great as they cover you for health, wellness, financial and legal advice, discounts on a variety of products and access to a counseling hotline.

Community

Ackermans endeavours to do business responsibly. They have a CSI initiative which focuses on 3 aspects:

Community: This program equips Ackermans staff members with opportunities to assist uplift local communities by using their skills, time and resources.

Employees: Ackermans are committed to the personal development of all their employees. They offer them a range of services to nurture and invest in their development.

Environment: Ackermans endeavors to ensure a positive impact on the environment. They focus on methods such as reusing water, saving water and recycling.

Ackermans on Guzzle

Ackermans is one of South Africa's leading retailers offering clothing and other accessories at affordable prices which won't break the bank.

Guzzle is proud to have them on board as one of our leading retail specialists. Browse Ackermans online catalogues now to find that perfect deal for you.

Visit the Ackermans Website now!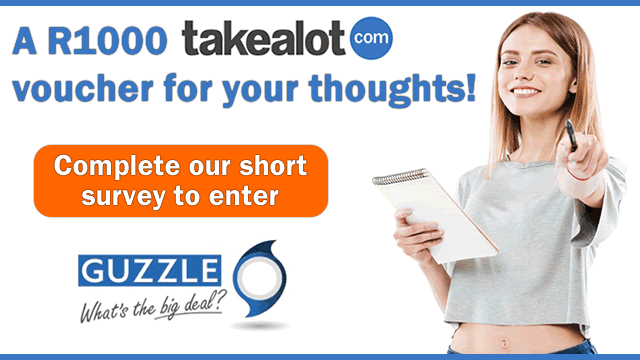 Don't miss out

on new promotions!
Ackermans in Woodmead
Address: SHOP 38,, WOODMEAD RETAIL PARK,, WOODMEAD DRIVE,, WOODMEAD GAUTENG,, GAUTENG,, South Africa,, 2191
Phone number: 011 6560801